Looking for a Top Rated
Pediatric Dentist

?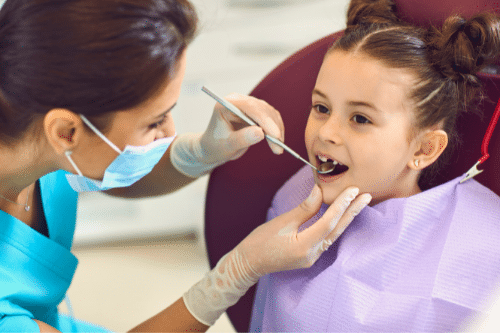 It should be fun for kids to go to the doctor for the first time. Most kids don't have a fear of the doctor from birth, but they can be afraid of the unknown. When our office talks about each treatment, we try very hard to use nice, simple, and non-scary words. From the time your family walks into our office, we want you and your child to feel at ease.
The American Academy of Pediatric Dentistry says that…
By the time they are one, kids should have been to the doctor. Your child's newly erupted teeth should get proper dental care and good oral health habits right from the start. Baby teeth erupt between six and twelve months of age.
When do new teeth come in?
Between six and twelve months, your child's first main teeth, or "baby teeth," will start to come in. They will keep coming in until about age three. Your child's gums may feel sore and painful at this time. We suggest that you rub your gums with a clean finger or a cool, wet cloth to make them feel better. You could also use a teething tool.
During youth, your child will lose their baby teeth at different times. The first permanent teeth come in at age six and keep coming in until age 21. As an adult, you have 28 fixed teeth, and that number includes your wisdom teeth.
Getting into good oral care habits!
When your child's baby teeth come in, check them every two weeks for lines and spots that could mean they have cavities. Remember that sugary drinks and foods can hurt a new tooth, so make sure your child brushes their teeth after fed or eating. For the best oral health, you should brush your teeth twice a day.
It's fun to brush your teeth, and your child should start as soon as they get their first tooth. A soft-bristled toothbrush and a pea-sized amount of toothpaste should be used to brush a baby's new tooth when it comes in. Fluoride toothpaste shouldn't be used on kids younger than two unless told to by a dentist or other health care worker. We recommend that you go over the right way to brush your child's teeth with them.
Another good oral health habit is flossing. Your dentist will talk to you about when your child should start flossing their teeth. If you see signs of damage, you should call your dentist right away.
Regular checkups can keep your teeth from getting cavities.
When you don't eat or drink for a while, sugars in your mouth turn into acid that can damage your teeth. Kids have a high chance of getting cavities for one simple reason: a lot of kids and teens don't clean their teeth regularly. Tooth decay can be avoided by brushing and cleaning your teeth properly and going to the dentist regularly.
Every six months, your child should go to the dentist for cleanings and checkups. To keep your teeth strong, we suggest getting fluoride treatments and cleanings twice a year. Tooth sealants are also suggested because they "seal" the deep grooves in your child's teeth, which keeps decay from growing in places that are hard to reach. Sealants work for a few years, but they will need to be checked at your child's annual checkups.
At Cohen Family Smiles, your family is our family. We treat our patients with care and kindness. We have easy-to-schedule appointments including weekend and after-school available to fit busy schedules. And our skilled dental team is ready to fulfill all your child's dental and orthodontic needs (and we do adult orthodontics, too!).
Our patients love our:
convenient hours
friendly and welcoming staff
modern, inviting, and kid-friendly office
way of answering questions with patience and honesty
accommodating payment plans
---
Interest-Free Payment Plans for Braces
We work to make braces affordable. We offer interest-free payment plans to help reduce the cost of straightening teeth. Call us to see how we help people get beautiful smiles that build confidence. We offer many types of braces including:
---
Meet Our Dentists
Dr. Angie Cohen & Dr. Yoni Cohen are each specialists in their respective dental fields and loved by their patients. Dr. Angie Cohen specializes in Pediatric Dentistry, and Dr. Yoni Cohen specializes in Orthodontics and Dentofacial Orthopedics. Learn more about our dentists here.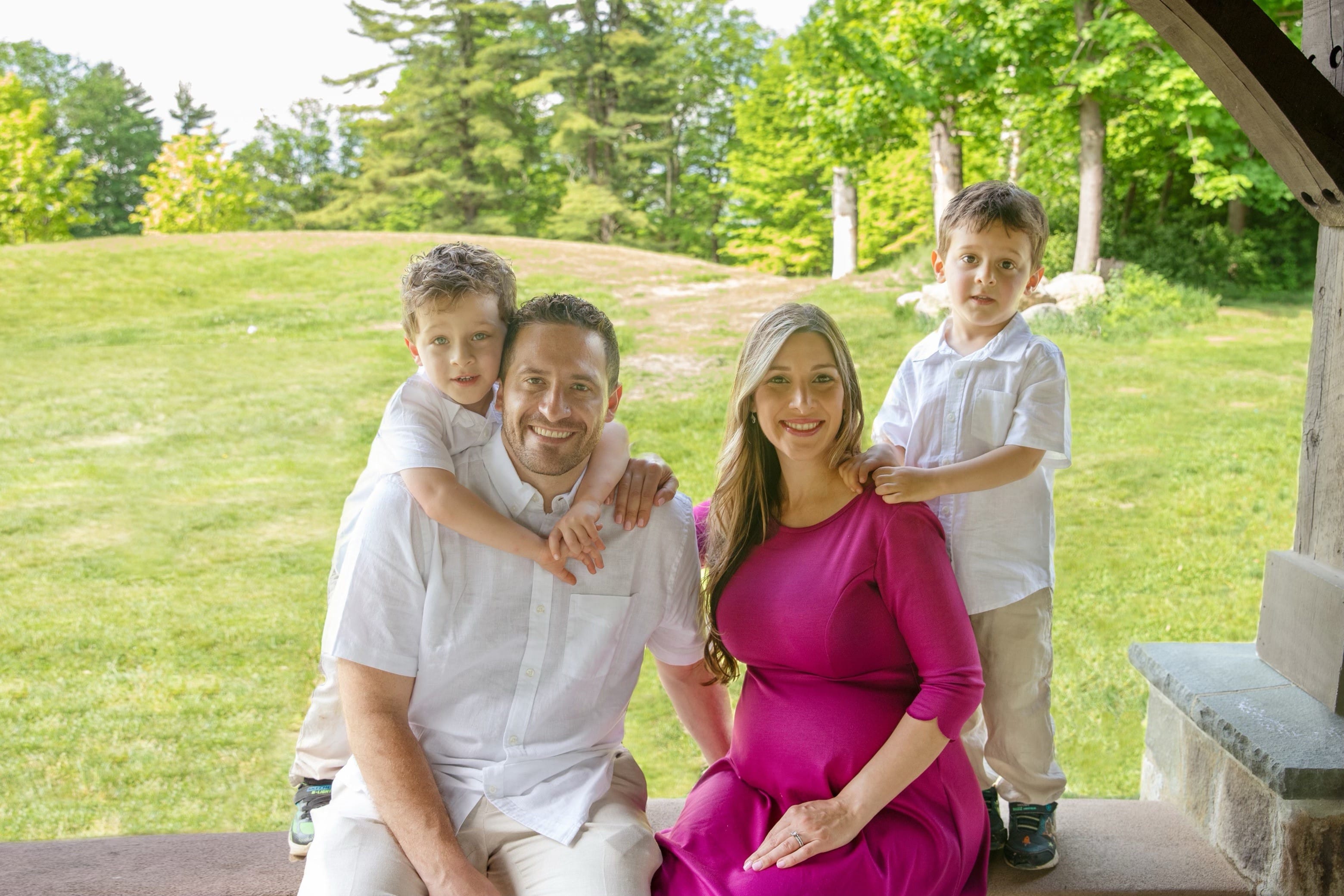 ---
Our Location
2651 Strang Blvd, Suite 115, Yorktown Heights, NY 10598
Proudly serving Yorktown Heights as well as nearby Cortlandt, Cortlandt Manor, Peekskill, Mohegan Lake, Shrub Oak, Jefferson Valley, Mahopac, Somers, Croton, Croton-On-Hudson, Putnam Valley, Millwood, Mt. Kisco, Katonah, Bedford Hills, and more in the surrounding area.
---
Parent Testimonials