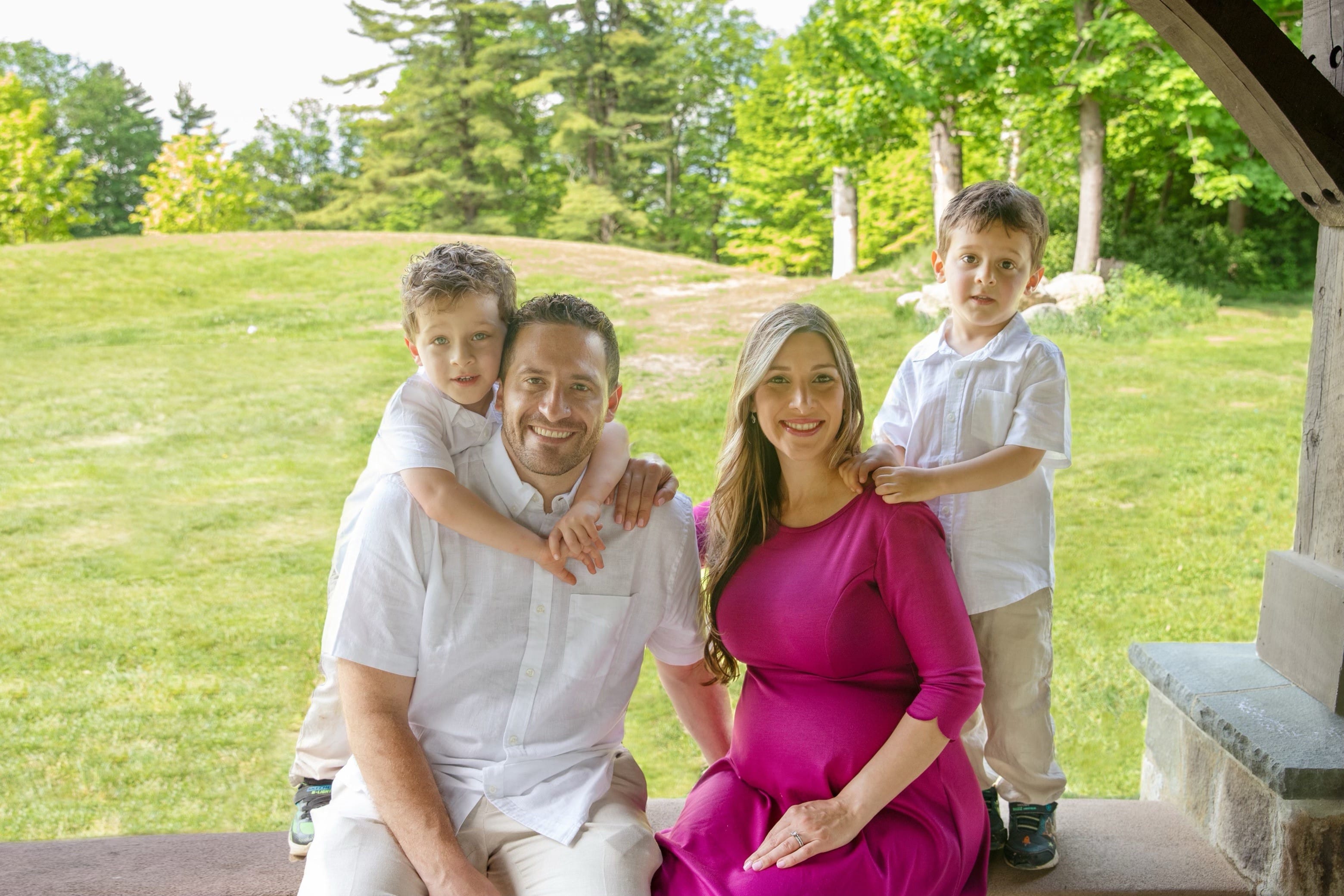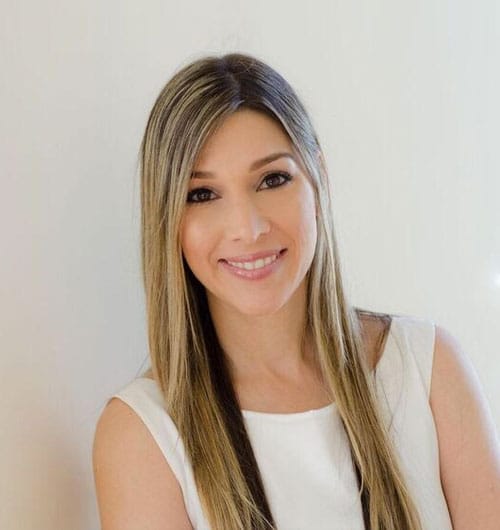 Dr. Maria Angelica (Angie) Cohen, DMD
Originally a native of Venezuela, Dr. Angie came to the United States to learn English when she was only 17 years old. Despite being in a foreign land without any family, Dr. Angie elected to pursue a greater vision and attended Florida International University. After conducting extensive research and graduating at the top of her class, Dr. Angie received her Bachelor of Science as a double major in Chemistry and Biology. Dr. Angie continued her studies at Nova Southeastern University College of Dental Medicine (NSU), where she met Dr. Cohen! While in dental school on rotation in the Special Needs and Pediatric unit, she immediately realized that becoming a Pediatric Dentist was her true passion.
After graduation from dental school, Dr. Angie completed her specialty training in Pediatric Dentistry at St. Christopher's Hospital for Children in Philadelphia. Her extensive training provided further expertise in treating young patients with a wide range of needs including but not limited to: dental anxiety, special needs, rare genetic disorders, cancer, autism and behavioral disorders. Dr. Angie is Board Certified and a Diplomat of the American Board of Pediatric Dentistry. She is also involved in several professional organizations including the American Academy of Pediatric Dentistry, American Dental Association, and New York Dental Society.
Dr. Angie happily spends her free time with her children, husband, and their dog. She also enjoys traveling and cooking.
---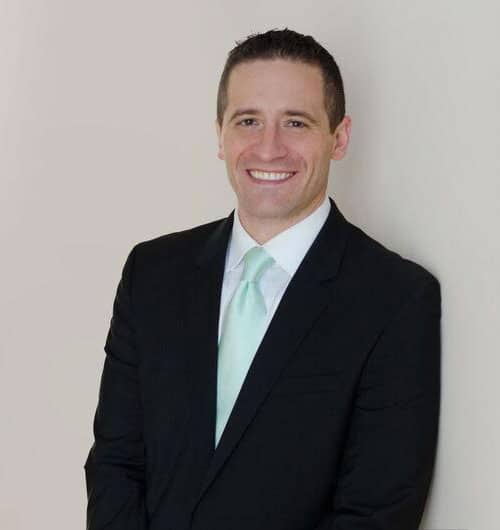 Dr. Yonatan (Yoni) Cohen, DMD, MS
Dr. Yoni Cohen grew up in Yorktown Heights, NY. After graduating from Yorktown High School, he attended Drexel University in Philadelphia, where he played Division 1 Men's Lacrosse and was team captain. After earning his Bachelor of Science in Biology, Dr. Cohen continued his studies at Nova Southeastern University College of Dental Medicine (NSU) in Fort Lauderdale. While at NSU, Dr. Cohen remained ranked at the top of his graduating class and received numerous honors and awards including being inducted into the prestigious Omicron Kappa Upsilon National Dental Honor Society. Aside from the distinctions received, the greatest honor was meeting his wife Dr. Angie – they were classmates! They both received their Doctorates of Dental Medicine.
Following his graduation from dental school, Dr. Cohen began his migration back up north to Temple University Kornberg School of Dentistry in Philadelphia. Dr. Cohen completed his speciality training in Orthodontics and Dentofacial Orthopedics as well as obtained a Master of Science degree in Oral Biology. He remains very involved in the local community and he is involved in several professional organizations including the American Association of Orthodontists, American Dental Association, and New York Dental Society.
Outside of the office, Dr. Cohen enjoys spending time with his wife, two sons, and dog. His greatest joys in life are being with his family, traveling, hiking, watching sports, and remaining active in the local lacrosse community.
---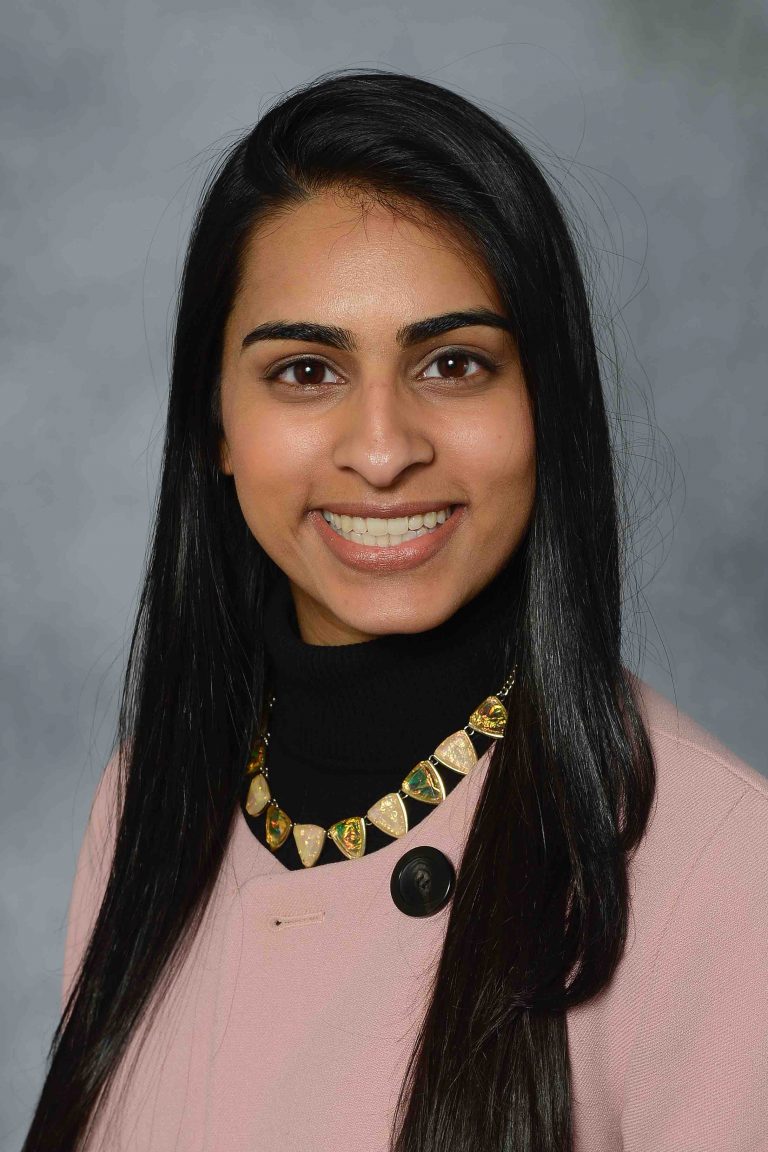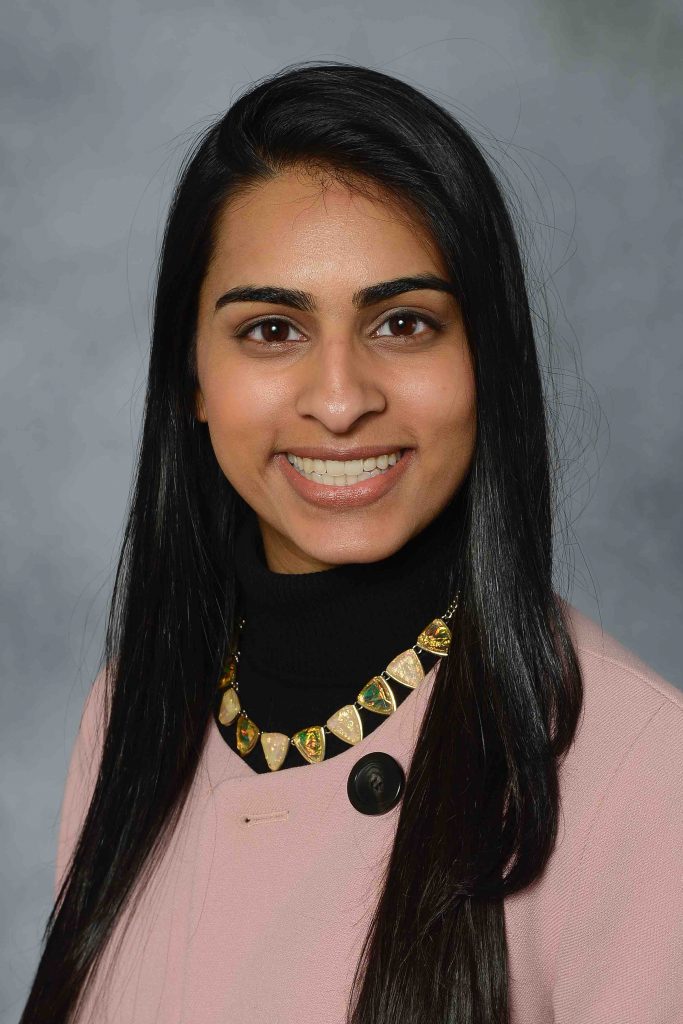 Dr. Anushka Prabhu, DMD
Dr. Anushka Prabhu, a native of Plainsboro, NJ comes from a family of dentists. However, she discovered her interest in dentistry after volunteering in the local hospital clinic during high school. She enjoyed the artistry required to make a beautiful smile. She thus began her educational path. Dr. Anushka graduated Magna Cum Laude from Binghamton University where she majored in Biology and minored in Africana studies.
After enduring the frigid winters of Upstate New York, Dr. Anushka moved to sunny Florida to pursue her dream of becoming a dentist. At Nova Southeastern University, she enrolled in a dual degree program where she pursued her dental degree during the day and her masters in public health at night.
It was during her community rotations in local elementary schools where she realized she wanted to continue her training and specialize in pediatric dentistry. She loved chatting with kids, making them feel comfortable in the dental chair while also teaching them how to keep their teeth healthy for the rest of their lives.
Missing her four seasons and her winter sports, Dr. Anushka moved to The Bronx to continue her education at Jacobi Hospital. There, she learned techniques to treat children of all ages and people with special health care needs.
In her spare time, Dr. Anushka loves spending time outdoors with her dog, Duke!