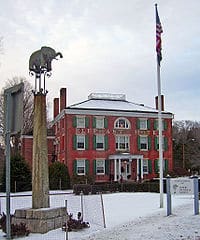 Cohen Family Smiles Proudly Serves Somers, NY!
Looking for a great pediatric dentist near Somers? Look no further than Cohen Family Smiles! We are a full service pediatric dental office that offers general and preventative dentistry, as well as orthodontics.
Cohen Family Smiles in Yorktown Heights is conveniently located near Somers, NY.
Dental Services Provided In Somers
Pediatric Dental Services
Digital X-Rays
Examination/Consultation
Dental Cleanings and Hygiene Instructions
Fluoride Treatments
BPA-Free Sealants
Sports Mouth Guards
White Fillings
Pediatric Crowns
Baby Root Canal Therapy
Bonding
Extractions
For more information check out our pediatric dentistry page.
Orthodontic Services
Oral Appliances
Space Maintainers
Metal Braces
Ceramic Braces
Lingual Braces
Clear Aligners
For more information check out our orthodontics page.
To find out more about the services we offer, check out our complete list of dental services.
Dental Appointments In Somers
Contact us here for appointments or if you have any questions.
Address and Phone Number
Cohen Family Smiles
2651 Strang Blvd, Suite 115,
Yorktown Heights, NY 10598
Phone: (914) 245-2965
Directions From Somers
Directions from other nearby towns: