If you've been told you need braces, you may feel overwhelmed by the number of choices and types of braces available. In most cases, patients who need braces can choose from a wide range of styles and treatment options, including standard braces and invisible retainers. Let's look at the different kinds of braces and how to find the best ones near you. 
Common Types of Braces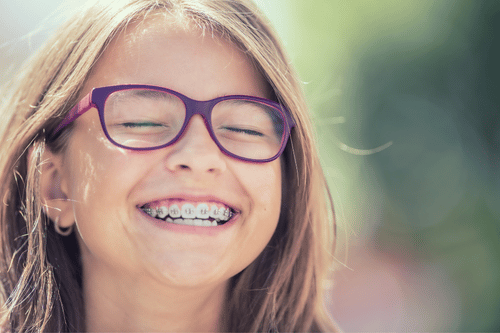 If you say "braces," the image that comes to mind is usually a set of traditional braces. These braces are metal and attached directly to the teeth with cement. Orthodontists adjust wires between the braces and slowly move your teeth into position. 
However, there are other kinds of braces available. The two most common braces are traditional braces and clear retainers, though many different types of orthodontia can help straighten your teeth and realign your bite. 
Can I Choose My Braces?
You can discuss your braces options with your orthodontist. If you are an adult patient, what kind of braces you choose is up to you, and you are allowed input on this decision. However, in many cases, traditional braces may be your only option. This is due to various bite alignment issues and the severity of your dental problems. It is possible for dentists to do a combination of traditional braces for more intensive dental shifting and then later transition to clear braces after some time. 
Benefits of Invisible Braces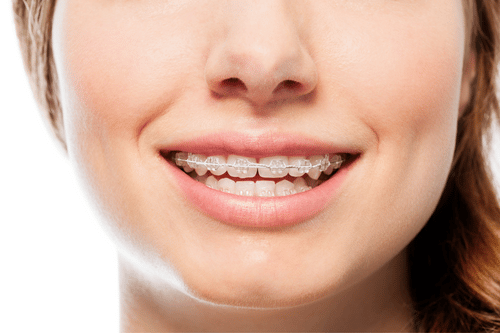 Invisible braces allow you to have the benefits of traditional braces without worrying about altering the appearance of your smile. Invisible braces also will enable you to shift your teeth without adhering things to the surface. This can help prevent cavities and discoloration. On top of this, invisible braces can help your teeth appear whiter in some cases. 
What Braces Colors Can I Get?
The different colors of bands for your braces largely depend on the dentist. However, a wide range of band colors should be available to customize your traditional braces. Remember that invisible braces are clear or slightly tinted to make your teeth appear whiter, so you cannot change their color. 
What Happens if I Lose My Retainer?
Contact your dentist immediately if you lose your retainer after removing your braces. Retainers help keep your teeth in place and prevent dental shifting. Without a retainer, your teeth may shift back to where they were before, meaning you'd need braces to move them back into position again. 
How Much Do Braces Cost?
The cost of braces largely depends on the kind of braces you need, the length of your treatment, and if you have dental insurance. Talk to your orthodontist about pricing options to learn about braces pricing and potential payment options. 
Here at Cohen Family Smiles, your dental health is our top priority. So if you're interested in finding braces near you, you've come to the right orthodontist. Our team of dental professionals can answer any questions you may have about braces or any other dental topic. So call us today at (914) 245-2965 to make an appointment.