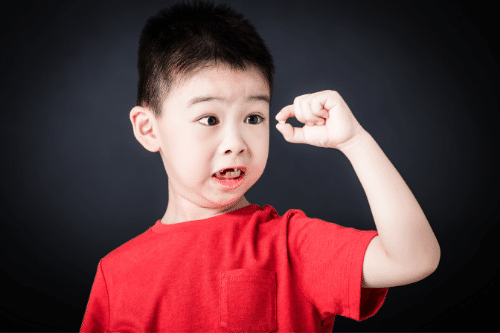 Watching your child experience a fractured tooth, toothache, or any dental emergency can be hard. It's important then to find reliable emergency pediatric dental care within your vicinity. The dentist can help empower you during a crisis.
Besides having a reliable dentist, you also need to know which common issues might qualify as an emergency.  Contrarily, you also need to know which ones you can easily solve at home. Here is everything you need to know when looking for the best emergency pediatric dental care.
How to Tell If You Have a Dental Emergency
Dental emergencies can happen at any moment. Therefore, it's advisable to stay prepared since you never know when your kid might have one. Some of the problems you can consider a dental emergency include toothaches, bleeding, and a broken tooth or jaw.
Common Issues Needing Emergency Pediatric Dental Care
Children are fragile compared to adults. Therefore, you should rush them to an emergency pediatric dentist whenever an emergency arises. For example, a knocked-out tooth is one example of a typical dental emergency that often happens with kids. Calling the dentist can help you know about the best ways of handling the tooth to ensure that it's saved. A baby tooth isn't much of an emergency, but it's still wise to have the dentist look at it. Other common issues include; bitten or cut cheek, lip or tongue, dental abscess, loose or lost fillings, and a broken or fractured jaw.
Do You Need Care Immediately or Can It Wait?
Not all dental problems require immediate care. Understanding this can help you take better care of your child when they have a dental problem. Take an example of minor cuts to the cheek, lip, or tongue. You don't have to rush your child to the emergency dentist immediately. However, some severe cases will need immediate attention from a dentist. For example, a severe blow to the head or a fractured jaw will require a children's emergency dentist. These emergencies require you to exercise caution and get your child to a dentist immediately.
How to Manage Tooth Pain
Tooth pain can range from a minor issue to a major complication. At times, your child might be experiencing pain from something simple like a piece of food in their tooth. For such a problem, you only need to rinse their mouth to clean all the pieces out. You can also examine their mouth and floss gently to dislodge large particles. If this isn't the cause of the pain, contact your local dentist for treatment. Your child could be suffering from an abscess, cavity, or another issue that needs prompt attention.
Find a Trusted Dentist Near You
Finding an emergency pediatric dentist near you helps prevent any future issues. They can work on your kid's teeth and spot concerns like cavities from regular dental visits. Therefore, to find the best dentist in your vicinity, you must check their qualifications, experience, and look through some reviews. It's recommended to also schedule a consultation to get a first impression and view their environment.
Understanding the different dental emergencies can help you know when to rush your child to the dentist and when you can solve the issues at home with some proper oral hygiene and tooth care. Contact a dentist today if you suspect your child is in need of emergency pediatric dental care right away.
We welcome you to contact our office at Cohen Family Smiles by calling (914) 245 – 2965.  You can also request an appointment for your child online. Reach out to us anytime you suspect a need of emergency pediatric dental care, or any regular dental check-ups.