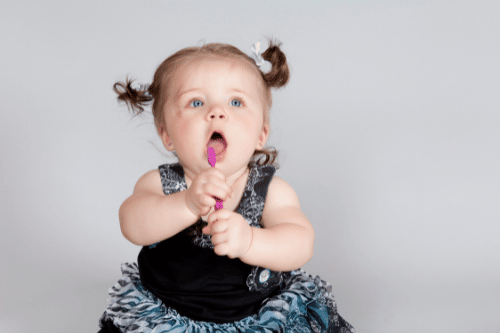 Your child's first dentist trip is a significant milestone.  Some parents may feel that visiting a dentist is not as important for baby teeth.  However, it can help set a lifetime of great dental hygiene and provide tips on things like teething. Therefore, it's crucial to find a kid-friendly dentist who can make your kid feel comfortable. Pediatric dentists are the best for babies since they only treat children. 
Pediatric dentists have kid-sized equipment and experience taking care of kids. They might cost more, but as a parent, your kid can benefit more from the specialized attention. Read on to learn everything about baby teeth and the best dentists to work with.
When To Take Your Baby to the Dentist
Most parents don't know that babies can get cavities. As soon as a baby gets their first tooth, it can begin to decay. That's why it's advisable to schedule a dentist visit for your baby when they get their first tooth. If your child hasn't yet gotten their teeth by their first birthday, you should also take them to the dentist. This helps minimize the chances of having tooth decay from a young age.
How To Protect Baby Teeth
You should start good oral habits early to protect your baby's teeth. Before your kid gets their first tooth, run a damp cloth over their gums to remove bacteria. After they get their teeth, you should brush them using an infant toothbrush. You can use toothpaste the size of a grain of rice and some water. After your kid has two teeth that touch, you can begin flossing them.
Should You Take Your Baby to a General Dentist or a Pediatric Dentist?
The main difference is that a general dentist can deal with all ages of patients while a pediatric dentist deals with children only. Pediatric dentists have special education and training to make them the best option for children compared to other dental professionals. Therefore, a pediatric dentist will have kid-friendly tools for each stage of life. This allows them to conduct exams and cleanings with comfortable equipment for kids. A pediatric dentist is also the best professional to guide you around your baby's mouth.
When Do Babies Get Their Teeth?
Teething is different with babies. Some kids are born with teeth, while others start teething as early as three months old. Other babies can begin teething after 12 months. However, most babies will get their first teeth during their first year.
Tips for Teething
Even though teething is something all babies go through, it has its troubles and discomfort. One way of helping your baby relax is massaging their gums. It helps alleviate their pain, and you can easily do this from home. Before doing this, ensure that you clean your hands and proceed to massage the gums with your finger. Another solution is using a cold washcloth to soothe the gums.
After your baby gets their first tooth, you must schedule a dentist visit. It helps them learn how to practice good oral hygiene while preventing cavities. Besides, you'll know how to soothe them during their teething progress, wash their teeth, and floss them. Choosing the best pediatric dentist can, therefore, help you and your baby begin the oral hygiene journey early.
At Cohen Family Smiles, helping you and your baby have a great first visit to the dentist is important to us. We know having you trust us to care for your infant or toddler's teeth and gums shows a great deal of trust and we do not take that for granted. You can count on us to provide the utmost care from start to finish. Contact our office today by requesting an appointment here or call 914-245-2965.