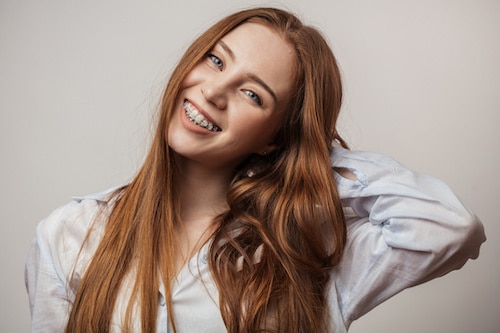 Do you wish you could straighten your teeth without using metal braces? Do you have crooked teeth that you want to be straightened? Invisible braces are the ideal teeth straightening option for anyone who doesn't want to feel self-conscious with brackets and wires.
Today's dental advances are convenient and can help you improve the overall health of your mouth. Clear or invisible braces open opportunities for greater confidence since they eliminate all the common woes of conventional braces. Here is everything you need to know about invisible braces.
What Are Invisible Braces?
Invisible braces are braces with a minimal appearance. These braces are designed to be less apparent in your mouth, thus making them a popular option for most people. Nowadays, invisible braces encompass several orthodontic treatment options, including lingual braces, ceramic or clear braces, and clear aligners.
Clear Braces vs. Aligners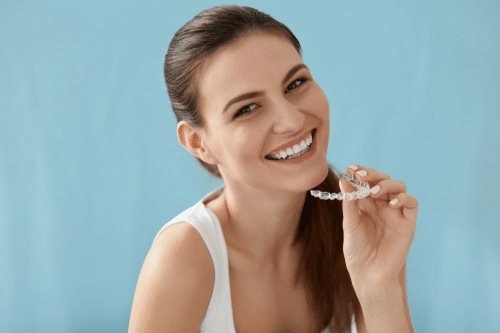 Clear braces share some similarities with the traditional metal braces because of how they are made. Both braces can use elastics, wires or brackets. However, clear braces have tooth-colored or clear brackets, thus blending in with the teeth. Besides their color, clear braces don't have a significant difference from metal braces.
Aligners, also known as Invisalign, are completely invisible on your teeth. They are made of custom trays that help shift your teeth as you progress through them. Your orthodontist makes a mold of your teeth from putty impressions or 3D scans and later designs different trays. Clear aligners place a lot of responsibility on you because you need to remove them any time you eat or drink anything besides water.
How Long Do I Need Braces?
There are a few factors that might determine how long you will keep your braces. For example, older adults and anyone whose problems are harder to correct might need the braces for up to three years. However, most patients wear their braces for around 18 to 24 months.
Are Metal Braces Better?
Both metal and clear braces offer effective solutions to your teeth. However, metal braces are better when dealing with complex problems. On the other hand, clear braces are a great option if you want your braces to remain low-key. The only downside is that they may take a little bit longer to work, and they are less durable.
Get a Free Consultation to See What Your Options Are
If you'd like to know the best braces for you, you can book a free consultation. We will talk you through the different options and answer all your questions. We aim to provide you with some peace of mind and help you get back your smile. With the vast array of braces in the market, professional assessment can help determine the best orthodontic treatment options.
Invisible and clear braces are subtle enough solutions that can go unnoticed by co-workers, friends, and family members. Besides, they help you practice good oral hygiene, thus maintaining your white smile. Therefore, don't hesitate to contact us at Cohen Family Smiles for more information on the best solutions for your teeth. Contact us to make an appointment or call (914) 245 – 2965. Our friendly staff are ready to assist in keeping your child's dental health a priority.